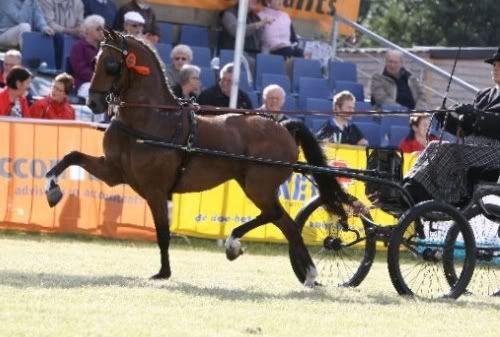 Hackneyponi -ori, punaruunikko, 134cm
*01.10.2010, 9-vuotias (täyttänyt 3v 1.4.2011)
Pleasure Pony & Park Harness Senior
Kasvattaja & omistaja Disa VRL-3335
VH13-085-0003
"I tried to run tripped up and hurt my knee "
Pieni koko ei estä Brysseä olemasta sitäkin suuriegoisempi poni. Kotioloissa orin persoona aiheuttaa välillä hieman ongelmia, mutta kilpailuissa orin esittämisentarve on vain plussaa, sillä jalka nousee koreasti.
Sukutaulu
Bruno Daniel
hackneyponi, rt, 139cm

Francesco


Grease's Florence

Creepy Crawlers

High Five


Empty Heart

Shadowplayer's Thousand Oceans

Solveig of Lyones
hackneyponi, trn, 130cm

Wallford Paris Texas

Prime Sinister

Wine Parks Rosa

Glenna of Lyones


Heartless Breaker

Mathilde of Aranview

Jälkeläiset
Bruxelles of Glenwood on tarjolla jalostukseen.
t.
Poppy of Glenwood
s. 1.5.2012, tummanruunikko, e.
Afternoon of Picar
o.
Malibu Beach King
s. 17.1.2014, mustanruunikko, e.
Malibu Celandine
Kilpailut
ASSA title:
none
ASSA points:
16
ASSA Region Nine Championships 2010 - Weanling Saddleseat Prospects -
Reserve Champion
(4pts)
ASSA Region Ten Championships 2010 - Weanling Saddleseat Prospects - Top Ten (2pts)
ASSA Bermuda Triangle Show 2010 - Yearling Saddleseat Prospects - Top Ten (5pts)
ASSA World Championships 2010 - Yearling Saddleseat Prospects - Top Ten (5pts)
ASKELLAJIRATSASTUSJAOS
02.07.2011, Iota Stallions & Broodmares, Pleasure Pony: 6/6
03.07.2011, Iota Stallions & Broodmares, Pleasure Pony: 3/6
04.07.2011, Iota Stallions & Broodmares, Pleasure Pony: 4/6
05.07.2011, Iota Stallions & Broodmares, Pleasure Pony: 2/6
06.07.2011, Iota Stallions & Broodmares, Pleasure Pony: 3/6

BRUXELLES OF GLENWOOD ON VIRTUAALIHEVONEN - BRUXELLES OF GLENWOOD IS A SIM-GAME HORSE
© ULKOASU: DISA - KUVAT: CHANTAL VAN DIJK - SITAATTI: PROFESSOR GREEN - MONSTER